With new technologies being released everyday people find themselves using more and more ways to be connected to internet. This has encouraged people to keep online almost 24/7 using different devices. In addition, around 74% of US population is expected to have at least one smartphone by the end of year 2018 while the number for the UAE is 85% which translates into a lot of devices that are constantly connected to the World Wide Web. Different studies say that the average adult uses at least 4 devices a day in order to be connected to internet.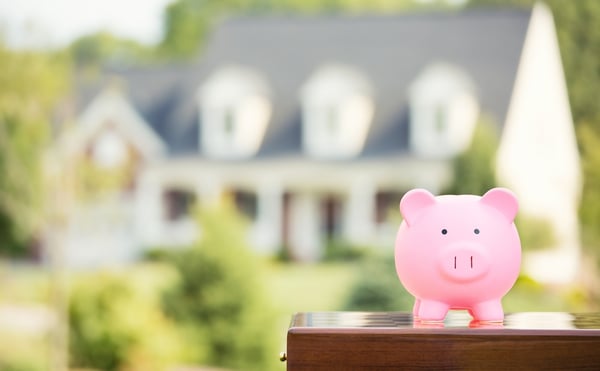 This also has caused people to go directly to internet when they are looking to please any need. And this is especially true when we talk about housing. Most people, regardless of the generation, take their first step into looking for buying a house by getting into the internet. This was expressed by the National Association Realtors (NAR) through the NAR Research Resource Guide.

Furthermore, the NAR has recently reported that 84% of the people who took their first step to buy a property by making an online research, claim that such research was not only informatively beneficial but also essential in order for them to make a purchase for their new home. Homes are still being purchased in a more typical way through an agent.

The numbers for the people who still buy their new homes through a Realtor are:
Millennial 89%

Generation X buyers 87%

Young Boomers 85%
But why is this such an important matter? What important information and data can we have as result of this research?

You are extremely beneficial to the buyer as a real estate agent. Since it is through you that the buyer is able to efficiently—in most cases, negotiate and close the deal. However, due to the fact that internet is still a big part of the buyer's journey, since they have access to a big amount of information in a very accessible way, you find yourself in the need to make you reachable through online methods. This means that you have to take this chance to get yourself immersed and promoted in the digital world because let's face it, everything nowadays is done electronically through the internet and people who can be found there are more likely to be contacted in order to provide their services to others. Not being able to be found on the world wide web can limit your capacity of reaching a major market and hence a wider range of clients that will definitely look forward to working with such a skillful agent as yourself.

So, this is exactly where inbound marketing is able to help you:

Attract new businesses

Certainly gain brand awareness
What is Inbound Marketing?
Inbound marketing is a method that uses different techniques such as pull marketing versus push marketing. The goal of pull marketing is to attract people towards you using a wide variety of strategies, this is why it is called "pull marketing". While versus push marketing is a promotional strategy that uses a lot of methods in order to take the product to the customer instead of attracting the customer towards you. Since you push the product towards the customer, its name came to be "versus push marketing".
The followings are just some instances of inbound marketing tactics or forms:
Search engine Optimization (SEO)
Social Media
Blogs
But how can a real estate agent like yourself be able to apply such strategies in order to get into successful inbound marketing? Well, we are about to give some important tips in order for you to take advantage of these amazing resources.
In order to pull inbound marketing leads you will need to create a blog.
Creating a blog will be incredibly helpful since what you are looking for is attracting huge amounts of traffic to your website. This will allow your website to appear in search engines results for a wide variety of search engines such as Google, Bing, or Yahoo among many others. However, it is very important for you to understand what a lead is. A Lead is a persona that is interested in the product or service that you offer. So it's absolutely important to be very clear in order to get as much traffic in your blog as you can.
More than just writing, it has become essentially important to have a strategy that clearly places you in the right direction towards the reason why you are writing a blog.
By Gaining Leads and Creating Digest you will be able to plan your blogging in a much more organized way.
Before writing anything on your blog there is something you must consider. This is creating a subscription form. The subscription form will not only give important information about the people that might be interested in your services or the information that you will provide but also give you the chance to know who is more honestly interested in the product; these people are your real leads. Creating a subscription form will also help you gather all the information you need in order to make s research study about the amount of people you are reaching to and the needs these people have. These are basic elements that you need to take into consideration before writing a blog.
With this information you can, once your blog has some content, send weekly or monthly information to your subscribers. This is a great way to help them digest the information you are posting on your blog making them feel every time most interested in.
Combine this with relative content directed to the target audience that you want to attract to your website and you will have a fair amount of traffic into your blog, which will certainly be increasing as you continue posting more information. Remember to always advertise your brand, not only in your blog but also on social media. Do not forget to use SEO suggestions in order to keep your blog and posts optimized. The amount of people that will become leads and then convert to clients and finally advertisers depend on how attractive you portrait the information.