Martech short for Marketing Technologies, are the technological tools and software used for your company to easily plan, execute and monitor your marketing campaigns. Giving you accurate and real insights, which marketers can collect, analyze and effectively use for your business to succeed.
Martech technology is evolving at a very fast pace, giving you better results with every new tool innovated or updated. In order to benefit from these new technologies, you should be always updated by what is new? What fits your company? How to use the right tools?
Here are 8 of the latest Martech solutions that would be a great fit for your company no matter what industry you are in.
Integrated Artificial Intelligence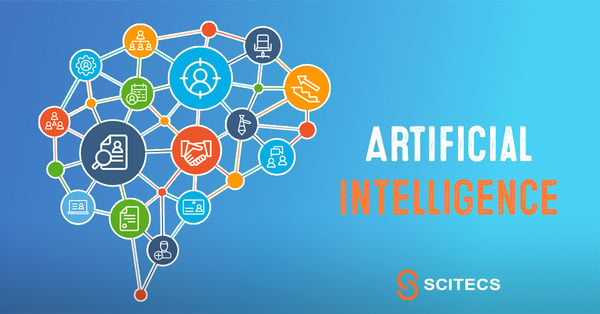 Authenticity in marketing is more important than ever to consumers. AI is also incredibly helpful when collecting and analyzing data and making data-driven decisions. So, research ways you can incorporate AI into your business's marketing strategies to better serve your consumers and to make your life simpler.The point of AI isn't to replace humans or the need for a human touch. It's to improve and expand our ability to connect with our audience and help them solve their problems quicker and more thoroughly.
Integrating artificial intelligence (AI) helps your audience and customers to solve their problems quickly and accurately.
Virtual reality (VR) & Augmented reality (AR)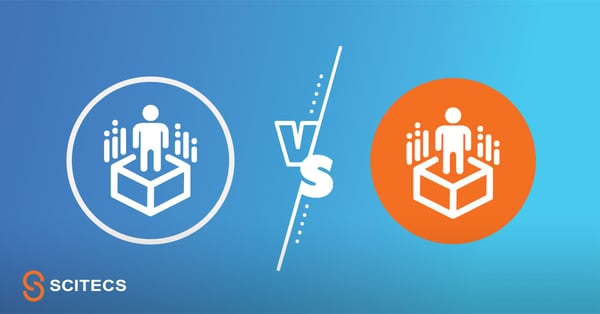 Virtual reality is viewing a computer-generated, lifelike scenario. Augmented reality is viewing the real world augmented with visual, haptic, olfactory or visual additions. VR and AR offer different experiences, but both are making waves in the marketing world today

VR and AR are used to supplement and improve customer experiences online and at events. Generally speaking, this is a trend marketers have been slower to adopt due to pricey equipment and bulky headsets. But, as VR glasses and AR apps become more accessible, businesses can expect to add this technology to their marketing strategy.

VR and AR improves customers' experiences in person and online.
Voice powered search
Voice search is very important when using it for your business. It' helps your company adapt with the growth of the mobile-friendly movement and adding value to local SEO. Voice search also boosts the use for Artificial Intelligence.

For voice search to be useful to your company and SEO it should
Use the suitable language and keywords in order to give users the right answers to their questions
Use a friendly tone of conversation to enhance the user's experience
Use Artificial intelligence in order to successfully predict topics commonly under discussion to include in your voice search content.
Marketing automation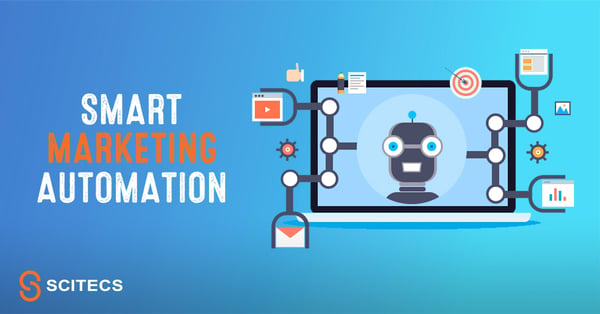 Bots are powered by a computer program which automates certain tasks, typically by chatting with a user through a conversational interface. Bots are made possible by artificial intelligence which helps it understand complex requests, personalize responses, and improve interactions over time. Bots provide the perception and dedication of a 1:1 service experience while working with hundreds of customers — something that no customer service representative or team would ever be able to do. Chatbots are and will continue making your lives much easier. If used correctly, they manage conversations at scale and aggregate data from multiple sources of data, from calendars to knowledge bases to blog posts and videos.
Including chatbots on your site will automate tasks and assist your customers more quickly.
Hyper targeted advertising
Hyper targeted ads means delivering advertising content of a product or service to a specific group of customers or specific segment, who is interested specifically in the proposed product or service. Creating a higher probability of getting qualified leads, and converting them into customers, then delighting those customers. It is expected in 2020 that all companies using digital ads will use hyper targeting to reach their customers directly.

Not only reaching the right segment for your product or service is the most important aspect for delivering a successful ad, good content is very important to put into consideration. An ad can reach your ideal customer but in bad content which may cause the customer to hate your ad and your brand in general.

Using the Martech to reach the right customer, using the right content will certainly make you increase your ROI.
Influencer marketing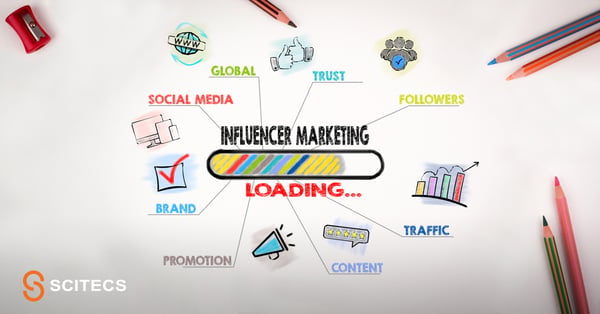 Influencers are people who have a large amount of followers on social media and present valuable content to these followers. Influencers can give your brand high exposure and high credibility to a large amount of internet users effortlessly and in a very short time.

Facts about influencers:


49% of people say they trust the recommendations from influencers when making purchase decisions. - Twitter and Annalect
Influencer marketing content delivers 11x higher ROI than traditional forms of digital marketing. - TapInfluence and Nielsen
Businesses are making $6.50 for every $1 spent on influencer marketing. - Tomoson
Those numbers prove that influencer marketing is not something you can neglect when you are advertising your brand or service. Choosing an influencers who their followers match your target audience through the right Martech will save your effort and time.
Personalization
Personalization processes work by analyzing and interpreting customers' preferences and promoting products based on actions done by the users, whether in their past purchase decisions or searches. It offers products that a customer may be interested in by putting similar or complementary products in a recommendations tab, emails or promotions.

Personalization is now essential to customers.Rivals are using it everywhere, which makes your customer feels neglected when a product or service offered to them that they do not need, through your company's communication channels.

Personalization by using the latest martechs leads to higher conversion rates. Not only you will perform more sales, but also you will spend less on advertising as you will be able to reach the most qualified customers for your products and services, instead of spending a lot of money on consumers who will never use your products and services.
Single marketing software provider
Now you can sync all of your marketing activities to one software. This Martech is offered by many marketing technology vendors. HuSpot is on the top of the list of software providers who embraced this technology.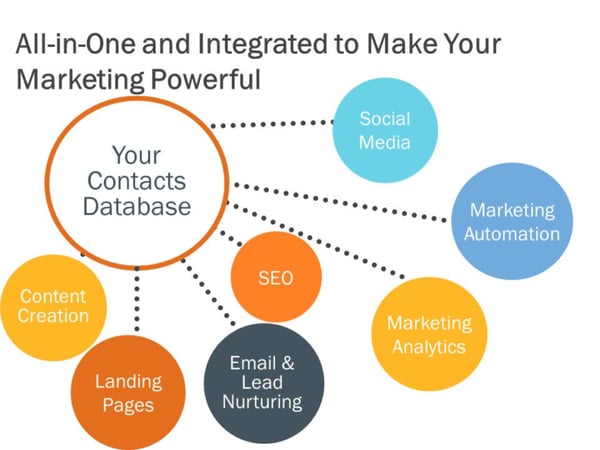 Using softwares like HubSpot gives you the following benefits:
Centralization
Better social media
Qualified leads
Lead tracking
More conversions
Customization
Integrate CRM.
Keeps your content
Analysis
Following the marketing trends and technologies will always help you update the way of operating your business, help you reach your marketing goals faster, easier and cheaper. After reaching your right customers, you can get to know them better to constantly keep delighting them and transferring them into advocates for your brand.